Uniform
Our Uniform
At Bushmead we believe that the wearing of a school uniform encourages pride in the school and helps children feel like they belong to the school community. We ask parents to support us in ensuring that all children come to school dressed appropriately, to ensure fairness and comply with Health and Safety.
No logos, stripes, brand names or pictures please on any uniform - particularly PE.
From September children will be rewarded for wearing the correct uniform with house points. If they are not wearing the correct clothes a note will be sent home. Please make sure you buy the correct uniform.
Uniform for Years 1 -6
School Uniform should be selected from the following items:
Light grey trousers/knee-length grey skirt/grey shorts or grey pinafore dress (not black)
Red V-neck pullover/cardigan with school logo
White shirt (Yrs 1 & 2 children may wear a white polo shirt)
Black, scarlet and gold tie (optional for Yrs 1 & 2)
Grey or white socks/black or grey tights
Black shoes / trainers (not boots)
Black, white or red headscarves may be worn. They should be ready-made and suitable for outdoor activities and PE.
In the summer term children may wear:
Red & white summer dress or playsuit (knee-length)
Black or white cycling shorts or leggings under summer dresses maybe worn
Light grey shorts
White or black sandals (with a back and socks)
Polo shirt (no tie required)
PE & Sports Uniform:
Plain black / white trainers
Plain white t-shirt or polo shirt
Black shorts
Black tracksuit (for cold weather)
Uniform for Reception
As you will be aware, the uniform at Bushmead for our new Reception children is changing from September 2022. Our curriculum is designed for the children to be learning through physically active lessons, and every day your child will be taking part in a range of tasks including running, yoga, climbing, bike/scooter riding and exploring the outdoors. We believe that the new uniform is more practical and will allow all of our pupils to participate comfortably.
Winter Uniform
Black jogging bottoms (cuffed hem)
White polo shirt
Plain red sweatshirt
Black/white trainers
Black or white socks
Summer Uniform
Black shorts
White polo shirt
Black/white trainers
Black or white socks
General Information for all
It is essential that all items of clothing, shoes and bags are clearly marked with your child's name.
Children are required to bring a plastic water bottle (filled only with water).
For safety reasons, jewellery is not permitted except for a watch (no Fit Bits or Smart Tech) and one stud earring in each earlobe. Watches and earrings must be removed for PE (if you plan to have your child's ears pierced please consider when you do so, so there is enough time for them to be removed for these activities).
Hair should be modest in style and a natural colour. Small, 'school colour' hairbands, beads and bows can be worn.
Long hair should be tied back.
No make-up or nail polish.
Children should not bring in valuable items. If money is required then it should be given to the class teacher or school office in the morning.
Mobile phones are not allowed. If there is a need for a child to bring a phone please contact the school office to make arrangements.
You can purchase our knitwear on-line at Price & Buckland
Items available to buy online are cardigans, jumpers and PE kits (t-shirts, shorts and bags, the bag will be free of charge if ordered with the t-shirt and shorts; discount is applied at checkout).
Delivery is free to school twice per month, or you have the option of home delivery for £2.50 per order.
Price and Buckland cannot supply ties and book bags, these are available from the school office.
For pre-loved uniform you can visit Bushmead Community Shop or you can donate or receive uniform at The Level Trust. https://www.leveltrust.org/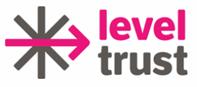 Name labels:
Stikins Name Labels
Our fundraising code is 3322
Personalised Stampers:
Stamptastic
School ID LU2 7EU